Announcement
Data protection authorities from Asia Pacific region discuss privacy issues, best practices
December 1, 2022
The 58th Asia Pacific Privacy Authorities (APPA) forum in Singapore has concluded following discussions on key issues ranging from children's online privacy and cross-border data transfers to artificial intelligence and privacy enhancing technologies.
The Office of the Privacy Commissioner of Canada was among 17 member authorities to participate in the event hosted by the Personal Data Protection Commission of Singapore. APPA brings together regulators from across the Asia Pacific region, as well as guests from industry, think tanks, trade associations, and privacy regulators from outside the region to discuss matters of mutual interest.
"These face-to-face meetings offer a unique opportunity for open dialogue and sharing of experiences in support of our collective goal to protect and promote the fundamental privacy rights of our citizens while fostering robust and innovative economies," says Commissioner Philippe Dufresne.
"I was delighted to meet and learn from my colleagues in the world's fastest growing economic region, one that continues to lead and prioritize data protection."
The event was an opportunity for participants to share information about regulatory developments and enforcement experiences in their respective jurisdictions in order to enhance cooperation and collaboration.
Commissioner Dufresne moderated a roundtable discussion to share the experiences and contributions of privacy regulators in protecting and promoting privacy during the Covid-19 pandemic.
He also took part in a panel discussion about the application of the principle of accountability to the regulation of artificial intelligence and gave a presentation on the collection of biometric information at the border.
During his presentation, he discussed how governments can maintain trust by being transparent, accurate and accountable with respect to the collection, use and disclosure of sensitive biometric information. Brent Homan, the OPC's Deputy Commissioner of Compliance highlighted details of a recent OPC investigation involving voice printing to authenticate customers.
During a side event hosted by the Centre for Information Policy Leadership, Commissioner Dufresne joined several other APPA regulators at a roundtable to discuss the think tank's recent policy paper on international and compliances challenges related to children's privacy.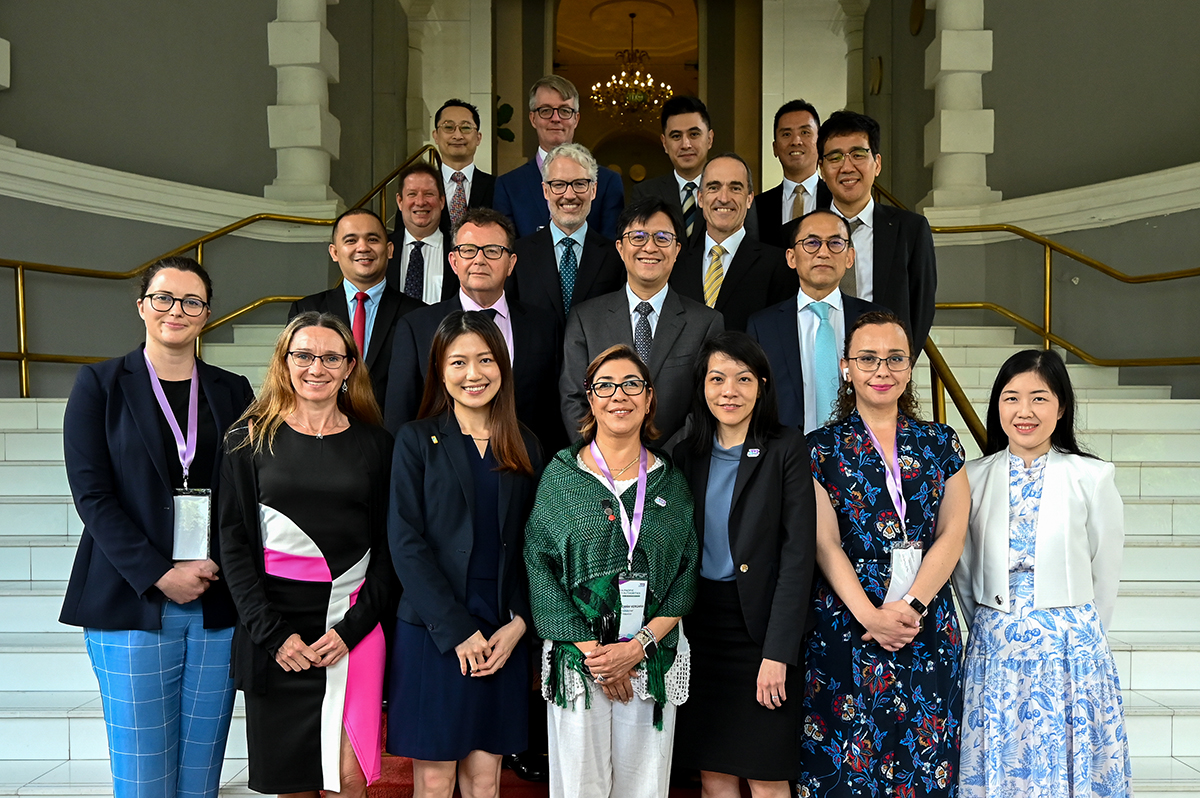 Group photo of the representatives from the various privacy authorities who were at the 58th Asia Pacific Privacy Authorities (APPA) Forum in Singapore. Commissioner Philippe Dufresne and Deputy Commissioner Brent Homan were in attendance for the Office of the Privacy Commissioner of Canada.